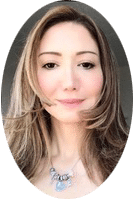 StageChic is a Mississauga-based home staging company owned and managed by Jihan Moutlak. Our team is highly professional and well-equipped with the latest home staging techniques.
We have spent a lot of time understanding how the buyers decide to buy a home and found that it only takes a few seconds to make up their decision. It is all in those moments when we have to impress the buyers.
At StageChic, we follow a strong staging strategy, comprising a detailed overview of the property, reporting, discussion, planning the staging process, and practically staging the house.
StageChic's goals are to:
Transform the house according to buyers' persona.
Promote the house to bring more attention.
Make the selling process easy.
Sell the house quickly and at a higher price.
Educate clients in making homes stunning from the buyers' perspective. 
Our objective is to bring out your house's powerful features and convert them into the buyer's Dream Home.
About Jihan
I am a certified professional home stager, a creative soul, and an expert in using Feng shui techniques. I love decorating things and places for the complete satisfaction of my clients.
I started StageChic with a passion for serving homeowners, realtors, and investors in selling their property for a top value.
Using the expertise and skills we own at StageChic, we transform houses into trending homes and help home sellers find the right buyer in less time.